Service - Web Developments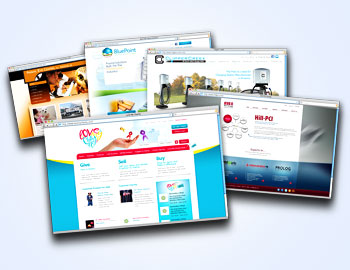 Website is one of the most effective tools in any organizationís growth strategy because of its amazing power to drive traffic, engage visitors, and convert clicks into contacts.
We research, analyses and magnify to solve even minute issue that is causing big to your online venture with several years of experience in designing and developing websites, we have successfully completed many projects.
Webimpacts Technology is a group of talented Engineers and Technologist, whose core strength lies in making state of art 'Technology' available to our client at the most adequate price. Web Solutions division of Webimpacts Technology has been well proven its expertise with having developed several websites.